We're a team of financial experts, real estate professionals, marketing, sales and technology driven individuals on a mission to help first-time homebuyers realize their dream of home ownership.
Dr. Geordie Stewart
Strategy & Finance
Stephen Benson
Partnerships
Terri Mattucci
Brand & Marketing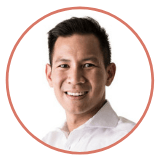 Kevin Lau
Realty Management
Bhu Gulati
Realty Management
Kristian Borghesan
Brand & Marketing
Creating a smart and innovative pathway to home financing. 
These are the brilliant advisors helping our team fulfill our mission of helping first-time homebuyers realize their dream of home ownership.
John Orr
CEO, PCF, First Caribbean
Chris Whyte
SVP Lending, D+H
Luce Veilleux
CEO ANAi Global
Scott Smith
Carlisle Strategies
Alex Kuo
Senior Director, Cision
Ryan Lambert
Head of Product, FCT
Maxim Tcherner
Teachers Private Capital
Laurie Laykish
Engle Volker Realty
Our mission is to help first-time home buyers finally realize their dream of home ownership.
Who We Are.
ARCH is a company that partners with Canadians to make their dream of home ownership a reality.
We invest alongside first-time home buyers providing up to 100% of the required down payment. In return, we share in the gain in the homes value when they decide to sell their home.
Who We Aren't.
We're not a bank or a mortgage company and we're certainly not a payday loan company. With us, there's no loans, no interest, no monthly payments. We're in it with first-time home buyers, investing alongside them. When they win, we win. If they lose, we lose.
What We Believe.
We believe first-time home buyers should have better, more creative access to money for down payments. Money that doesn't have to be re-paid until their homes are sold. Money that means there's no need for costly mortgage insurance every month. Money that lets them put in stronger offers on homes they really want. Money that lowers their monthly mortgage payments so they can comfortably handle any temporary income adjustments.
Our Mission.
To get Canadians into their first home without having to worry about the down payment.
Ready For Your First Home?
Learn more about how we can help you turn your home ownership dreams into a reality